Cat Lovers Coloring Pages for Kids and Adults
Well, most of you know how much I love getting generations, families, friends you name it together to craft and color. To create bonds… to help bond while being creative.
Hence, the lovely Helen from KiddyCharts and I have joined forces to bring to you Coloring Pages under the same theme but differing degree of detail.
CAT LOVERS Coloring Pages for Kids and Adults
I would be foolish to say that the more detailed one should be for the adult and the less for the child. I would rather like to offer a range under the same topic to color together. May it be taste, ability or skill that will determine which one you'll choose.
We hope you'll find them engaging for yourself and as family, afterwork club and/or other. Let these coloring pages help you to engage with others, to socialise… to enjoy the company of others whilst being creative.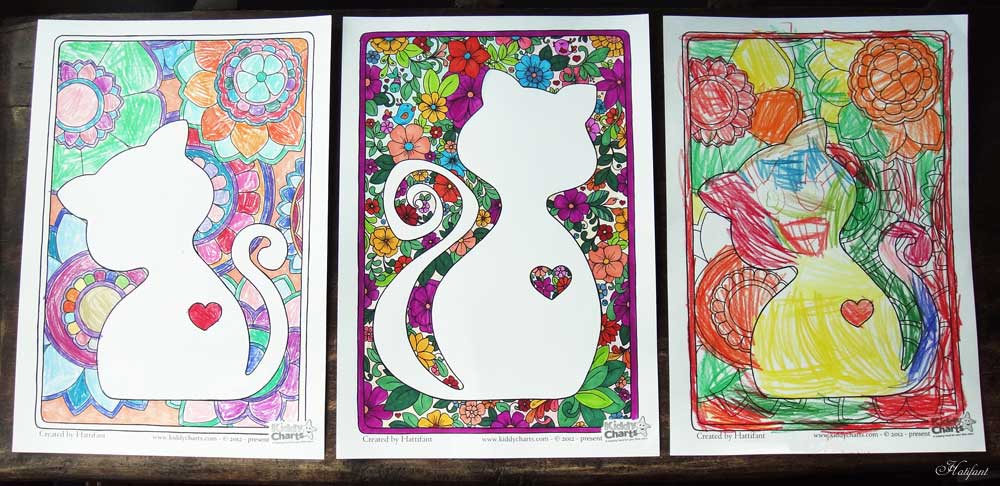 We had such fun coloring these Cat Lovers Coloring Pages together. And how beautiful do they look next to eachother. I will frame these to keep as a memory of a beautiful creative afternoon with my children.
Head over to KIDDYCHARTS to download and read more about these cute Cat Lovers Coloring Pages.
Enjoyed these Cat Lovers Coloring Pages? Then maybe you'll love these Ocean Coloring Pages just as well!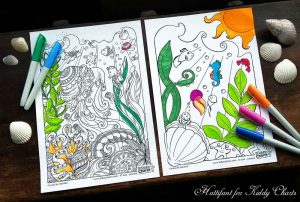 ---
MORE FROM HATTIFANT:
POKEMON FLEXTANGLES
NIGHT (LED) CANDLE LIGHT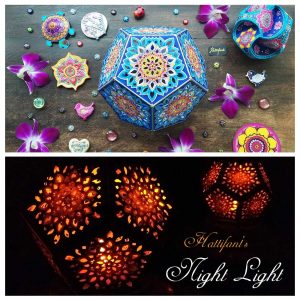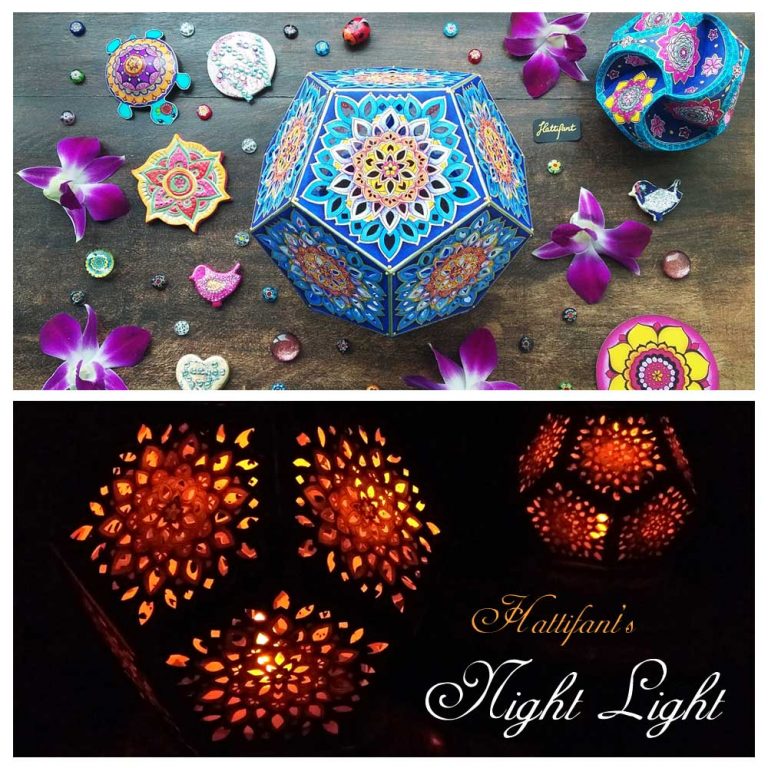 TRISKELE PAPER GLOBES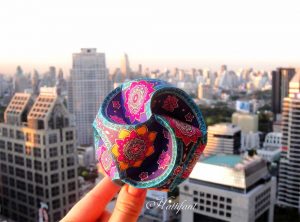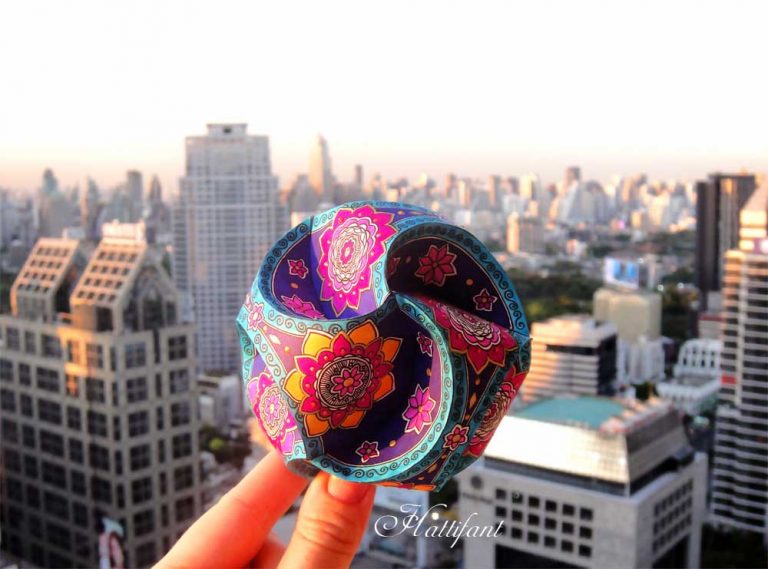 FOLDABLES – NEVERENDING CARDS
MANDALA TURTLE & FAMILY
CHRISTMAS CRAFTS
For example:
MANDALENDAR 2016
OWL COLORING PAGES & STATIONARY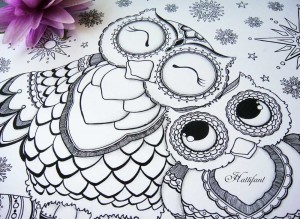 You like Hattifant's designs, toys & décor? Why not LIKE Hattifant on Facebook and always be up-to-date with Hattifant's latest adventures…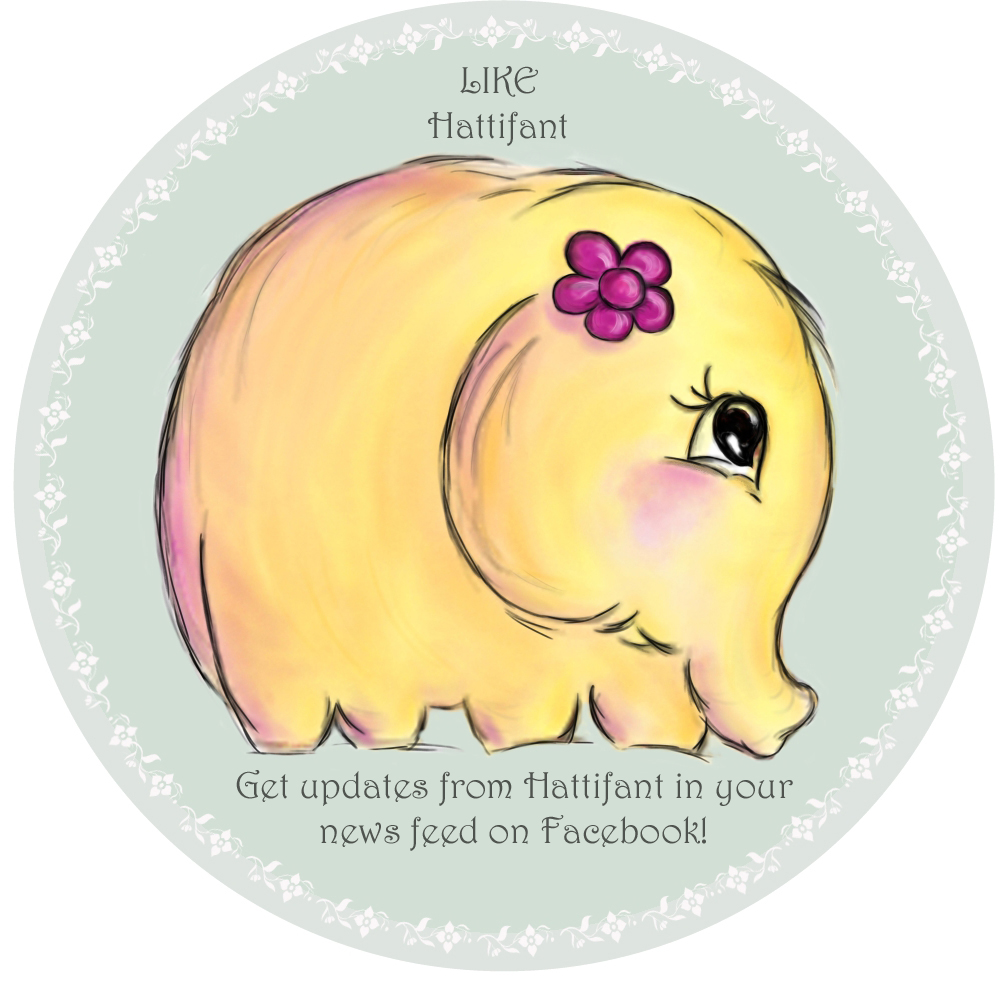 PERSONAL AND NON-COMMERCIAL USE LIMITATION
NO DIRECT LINKS TO PRINTABLES ALLOWED!
Please kindly note that the use of the Hattifant Site and its services (e.g. downloads) offered, are for your personal and non-commercial use only. You may not publish, license or create derivative works (for commercial use) from, transfer, or sell any information, products, downloads or services obtained from the Services. Hattifant is the sole owner of all content on the Hattifant Site, unless stated otherwise. You may borrow pictures but always name the source and link to the Hattifant Site, please. It would be lovely if you sent an email to manja(at)hattifant(dot)com in this case.
Thank you!