BE YOU | Coloring Page & Cards
What a journey life is! What an adventure – not only for ourselves but also when seeing our little ones grow up. Here is a Be You Coloring Page & Cards Set to celebrate OURSELVES.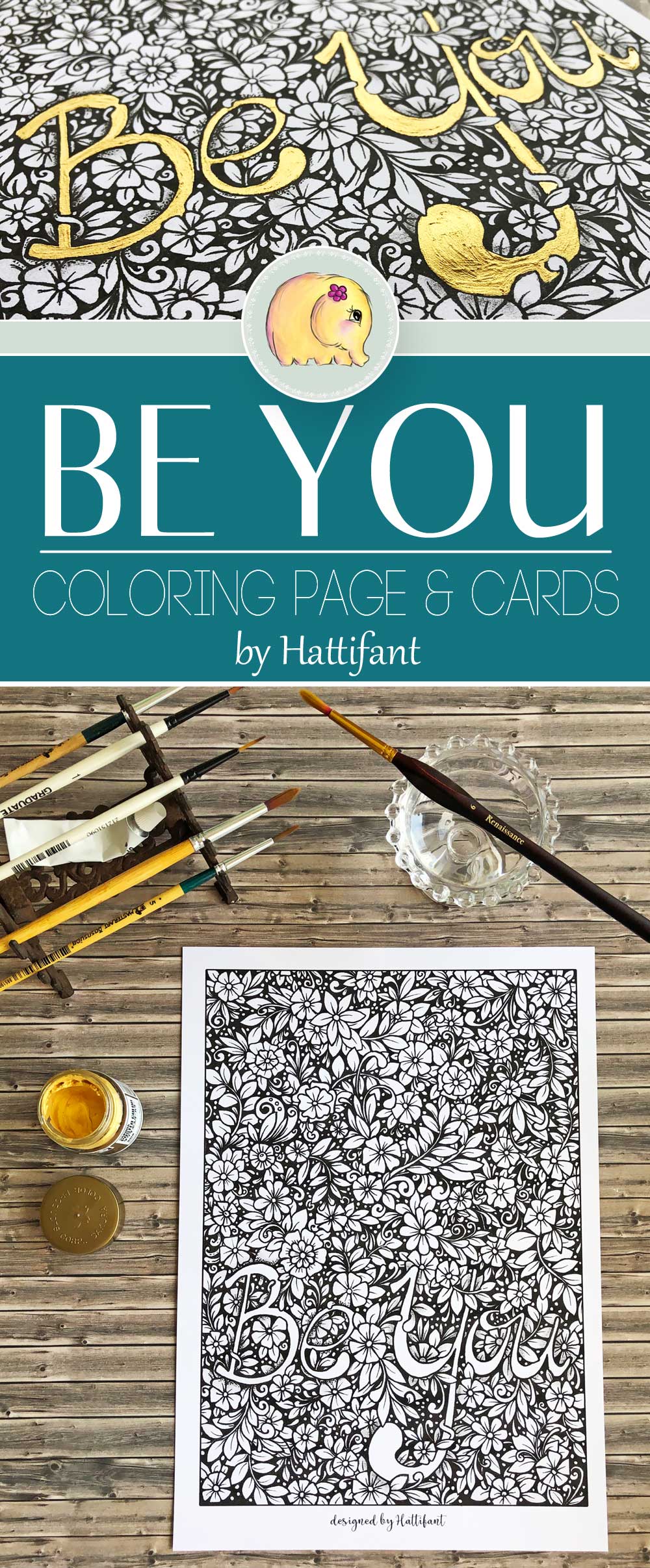 One very important lesson I personally learned is to not be like others but to be myself! We all know the saying: "You were born an ORIGNAL. Don't die a copy!" by John Mason.
BE YOU is something I feel very strong about! I try and teach this my children. When you are yourself you will also attract people in your life that want to be with YOU and not with what you think they want you to be. Those are not true friends.
So here is this Coloring Page for all you out there! We all struggle to be ourselves, to do what we love, to KNOW what we love. Lets embrace this journey we call LIFE and BE OURSELVES!
PRINTABLES
Click on the image below to get to GUMROAD or download via Hattifant's ETSY SHOP.
You will receive:
1 PDF File in A4 format (normal Coloring Page)
1 PDF File with double sided card (card measures appr. 12×17,5cm)
1 PDF File with 2 double sided cards (cards measure appr. 8,5x12cm)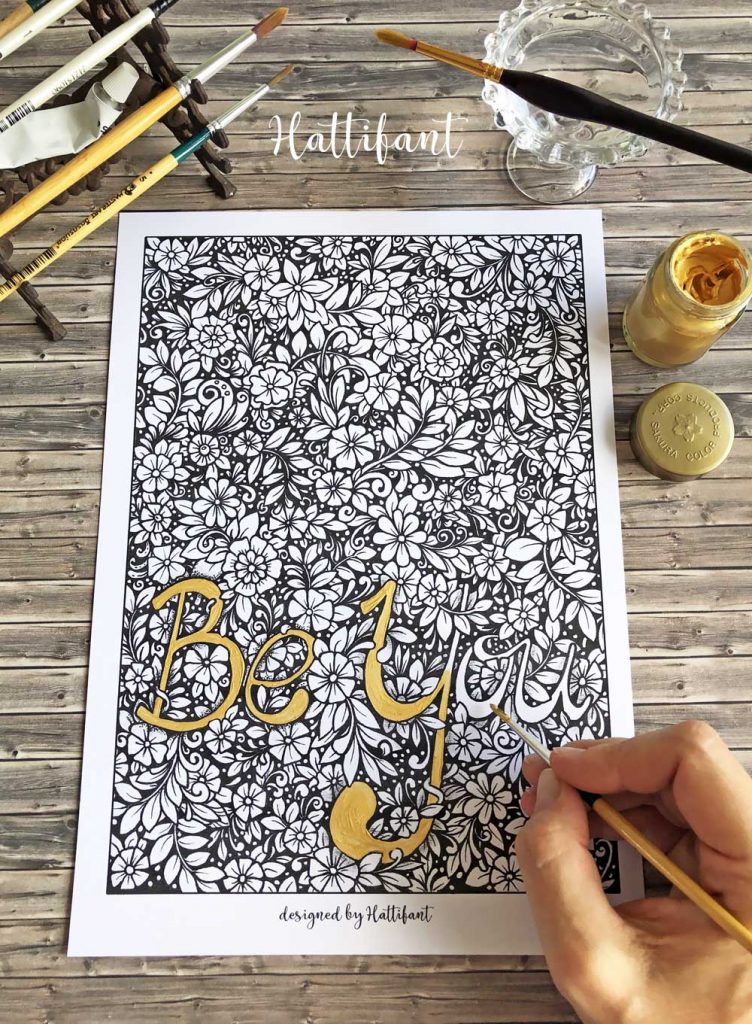 I wish you a beautiful and calming coloring experience!
More HATTIFANT Crafts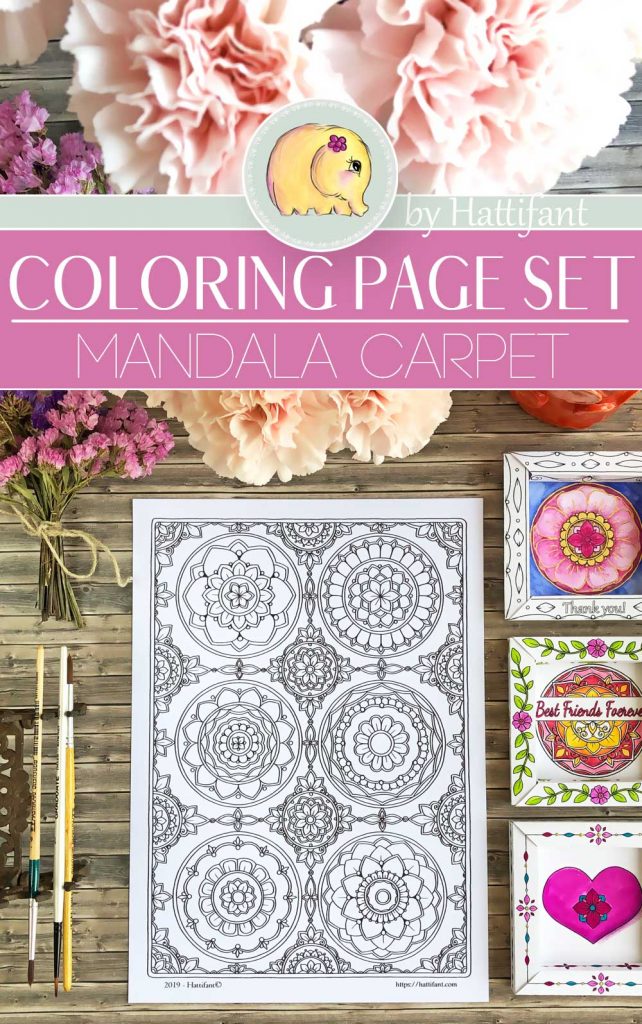 Hattifant's SPRING Paper Craft Bundle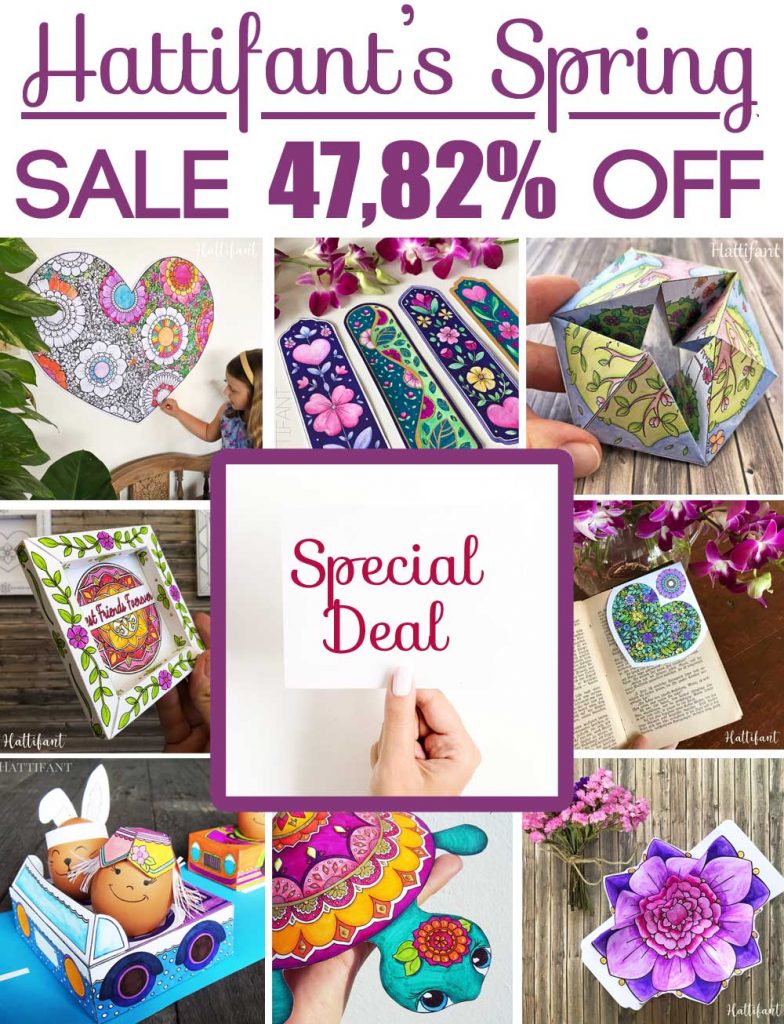 You like Hattifant's designs, toys & décor? Why not LIKE Hattifant on Facebook and always be up-to-date with Hattifant's latest adventures…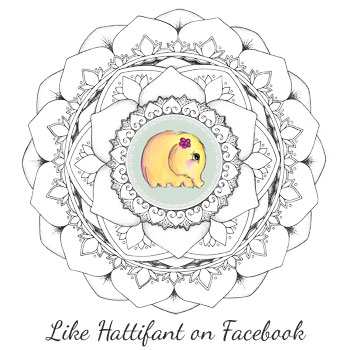 PERSONAL AND NON-COMMERCIAL USE LIMITATION
NO DIRECT LINKS TO PRINTABLES ALLOWED! Please kindly note that the use of the Hattifant Site and its services (e.g. downloads) offered, are for your personal and non-commercial use only. You may not publish, license or create derivative works (for commercial use) from, transfer, or sell any information, products, downloads or services obtained from the Services. Hattifant is the sole owner of all content on the Hattifant Site, unless stated otherwise. You may borrow pictures but always name the source and link to the Hattifant Site, please. It would be lovely if you sent an email to manja(at)hattifant(dot)com in this case. Thank you!