Summer Visit – Hattifant's Turtle Family
Cooper (or Papa Turtle) and his wife and 5 children visited the Hattifant family. The family derives from a very special species: the Mandala turtles!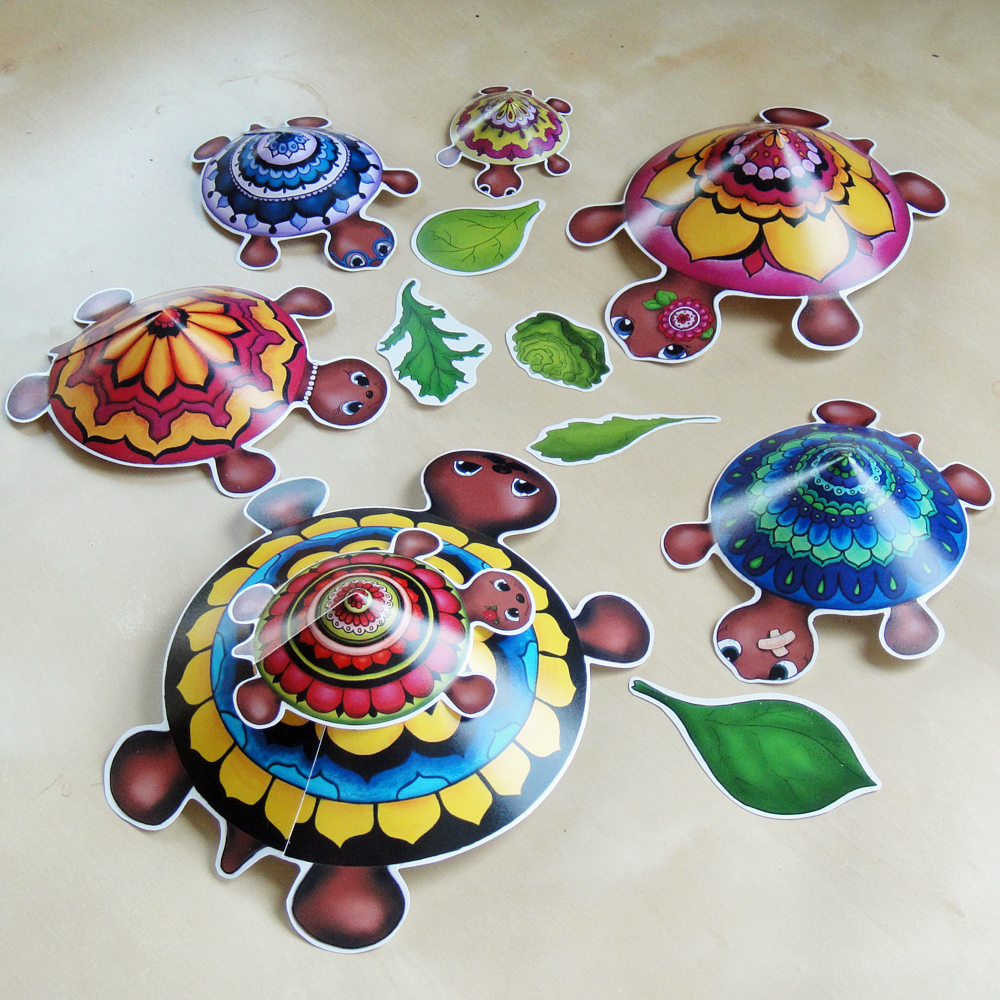 They can become very old and are very intelligent but also always hungry. At least they have a craving for salad and spinach even sea weed.
If you like to have this turtle family visit your home then click on the image above! 🙂