Pull-Tab Autobot Bumblebee by Matthew Reinhart
I just say TRANSFORMERS!!!
This is just a brilliant paper toy for everyone to diy thanks to Matthew Reinhart!
You love Transformers? You'll LOVE this toy!
Pull-Tab Autobot Bumblebee by Matthew Reinhart – THE REVIEW
I first found his card on the oh-so wonderful world of Pinterest and knew it was one of those cards I would have to make. I was just wondering if it is something I could do with my little ones (3 & 5 years of age).
So, Hattifant put the Bumblebee to the TEST!
I printed off the 2 pages kindly provided on Matthew's site…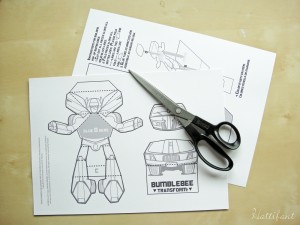 …cut them out…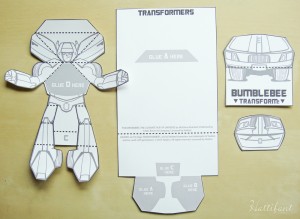 …folded the necessary parts…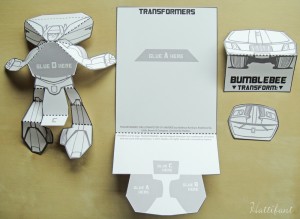 …and glued/taped parts together as instructed on printout.
EASY!!! Really quite easy to follow the instructions. Little hands will need help with cutting and folding but can definetely play a big part in glueing and colouring in their Bumblebee, for sure!
We'll vote with it being a FANTASTIC Pull-Tab Card and is allowed to move into our Hattifant Pinterest Paper Toy folder!
---
Looking for more paper crafts? Then hop on over and take a look at these:
---
You like Hattifant's designs, toys & décor? Why not LIKE Hattifant on Facebook and always be up-to-date with Hattifant's latest adventures…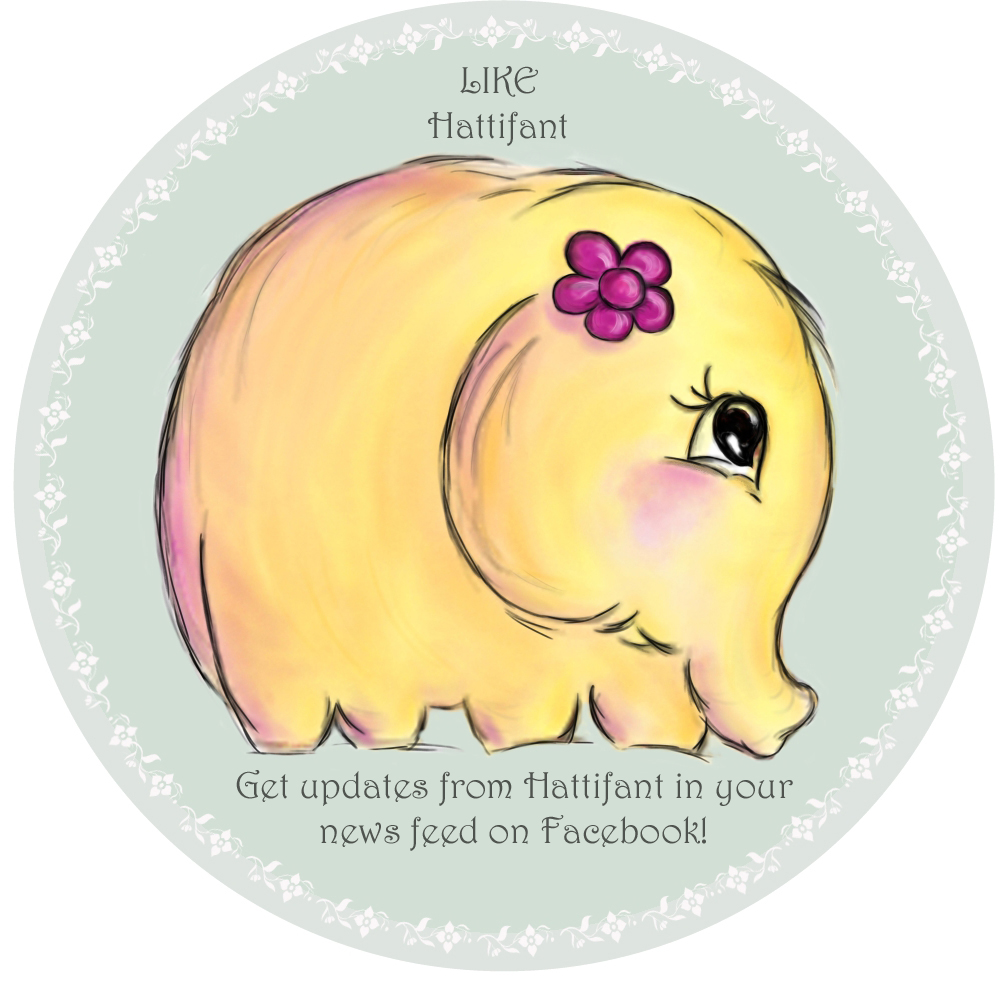 PERSONAL AND NON-COMMERCIAL USE LIMITATION
Please kindly note that the use of the Hattifant Site and its services (e.g. downloads) offered, are for your personal and non-commercial use only. You may not publish, license or create derivative works (for commercial use) from, transfer, or sell any information, products, downloads or services obtained from the Services. Hattifant is the sole owner of all content on the Hattifant Site, unless stated otherwise. You may borrow pictures but always name the source and link to the Hattifant Site, please. It would be lovely if you sent an email to manja(at)hattifant(dot)com in this case.
Thank you!