How To make Ladybird & Butterfly Pop Up Card
…and here is how it's done!
Really really easy and it won't take much time!
1. Print off the template Ladybird & Butterfly Pop Up Card!
(Click on the image below and a high quality image (A4 at 300 dpi) will open up. Right mouse click and save to your computer and then print. Done!)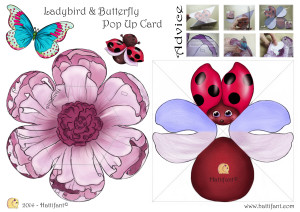 2. Cut out all the pieces:
Flower Envelope
Ladybird Card Square
small Ladybird & Butterfly
3. Fold Ladybird Card:
Fold triangles.
Fold innerwings to a a rectangle.
Then it should look like this:
4. Fold Flower Envelope and apply Butterfly: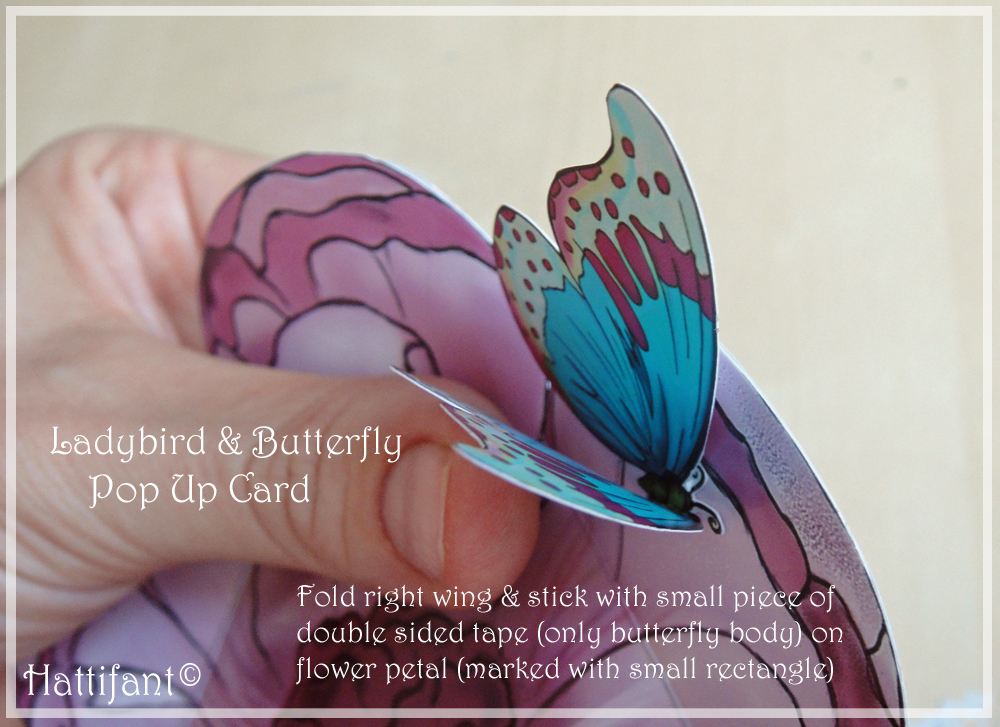 You like it? Let me know! Love to hear from you!