Hattifant meets Krokotak – making animal pageholders
Do you like reading? Getting lost in the world created by an amazing story and your imagination?
The Hattifant family loves reading, all sorts of things really… travel and illustrated children books are obviously on top of the list.
And since all our students love to read as well, we were all very keen on Krokotak's pageholders or bookmarks. The cute frogs, cat or bear really look like as if they are going to munch away on your book page.
They are really easy to make, too!
Krokotak is offering a printable on their website.
Print off the template, cut out the animal shapes, colour them in and make a fine cut to open up their mouths. It's as simple as that!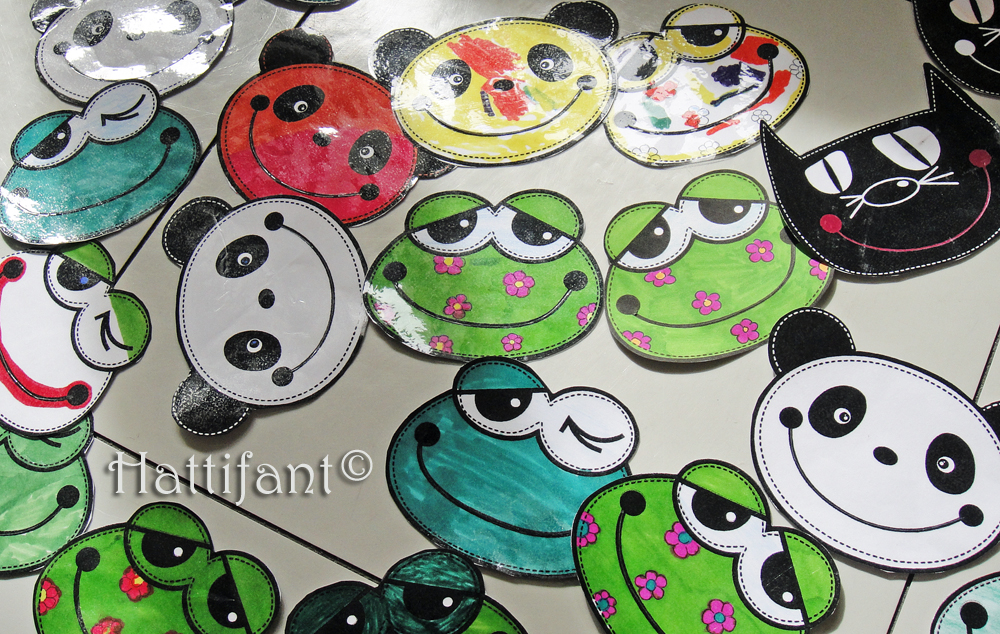 We put a see through sticky foil on top to make it more lasting. And every student went home with at least 3 or 4 new animal friends. You cannot imagine the quaking, ribbetying and meowing that was going on throughout the workshop!
So do we like Krokotak's pageholders?
We LOVE them and recommend them as an easy craft to everyone. All thumbs up! By all the students!
Krokotak offers lots and lots of craft ideas. Do have a look! A great website!
Krokotak's pageholders will definetely get a place on Hattifant's Pinterest board!
PERSONAL AND NON-COMMERCIAL USE LIMITATION
Please kindly note that the use of the Hattifant Site and its services (e.g. downloads) offered, are for your personal and non-commercial use only. You may not publish, license or create derivative works (for commercial use) from, transfer, or sell any information, products, downloads or services obtained from the Services. Hattifant is the sole owner of all content on the Hattifant Site, unless stated otherwise. You may borrow pictures but always name the source and link to the Hattifant Site, please. It would be lovely if you sent an email to manja(at)hattifant(dot)com in this case.
Thank you!