Hattifant meets Enginou…
I had the greatest pleasure meeting Noon, owner of Enginou Play & Learn Co. LTD., today!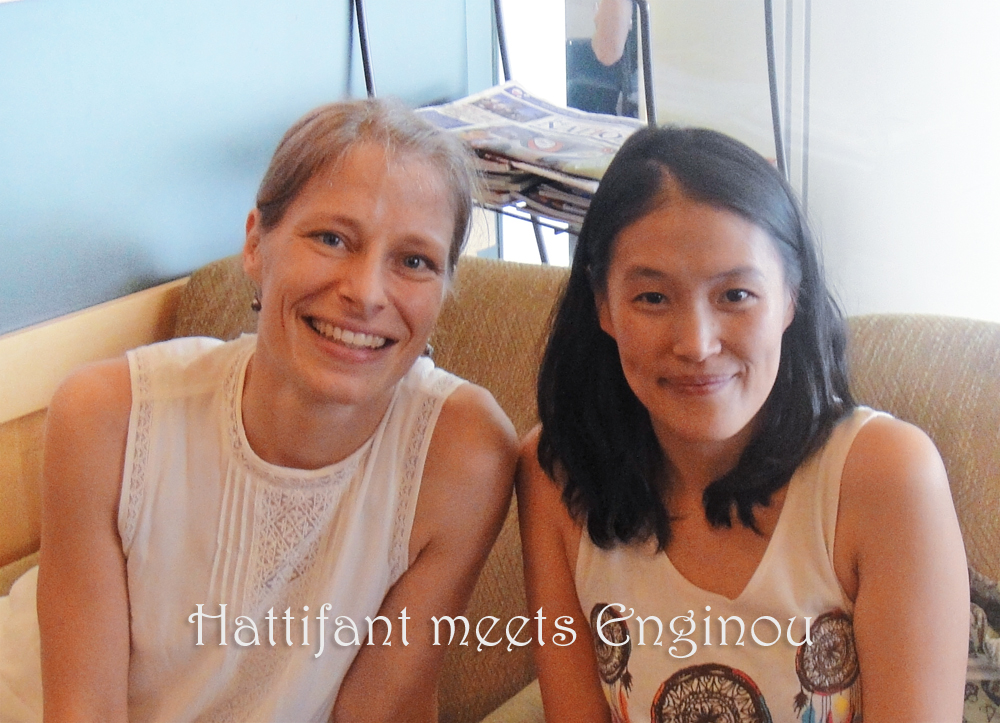 I love her philosophy regarding her business. She only offers toys in her shop that are of highest standard – may it be regarding the safety of a toy, the quality as such or the idea behind the toy. I couldn't word it better than Noon herself when she says:
"At Enginou, we only select quality toys that give children something more; from physical durability to specific skill training. "
Hattifant salutes to this as our goal is also to create toys and décor that inspires mindful play and nurtures imagination of a child. Something that lasts…that encourages a child to play, to imagine worlds beyond what we perceive as real. Children need to play. With play children learn about their world that surounds them. Toys, of course can help here! High quality educational toys that is.
Noon, me and so many other moms and dads I spoke to over the years here in Bangkok feel the same way:
High quality educational toys are rare in Thailand.
So this is where Noon comes in, dear parents! She is bringing those amazing toys that we spend lots of time looking for directly to us…to our doorstep so to speak!
You can simply go to her website, roam through her selection of quality toys, order online and have it sent to you! Done! And what is even better? Some of the toys that Noon offers in her shop are way better priced than buying the very same item in one of the department stores here in Bangkok!
So with Noon's shop we might all save a bit of time and know that what Enginou showcases has been tested and approved. A good choice for your child!
Thank you Noon, for the lovely morning! I really enjoyed talking to you!
If you like to read more about Noon and Enginou then you can do so on Bkkids website! Bkkids has showcased her as one of Bkkids Faces.