You would like to colour in some flippers … then have a look at these. You can simply print off your favorite and start colouring!
The lines are extra thick which will be nice for smaller fingers to practise their colouring skills.
Pssss…if you are new to Hattifant's mermaid tails made out of ONE sock then quickly head over here for a quick update!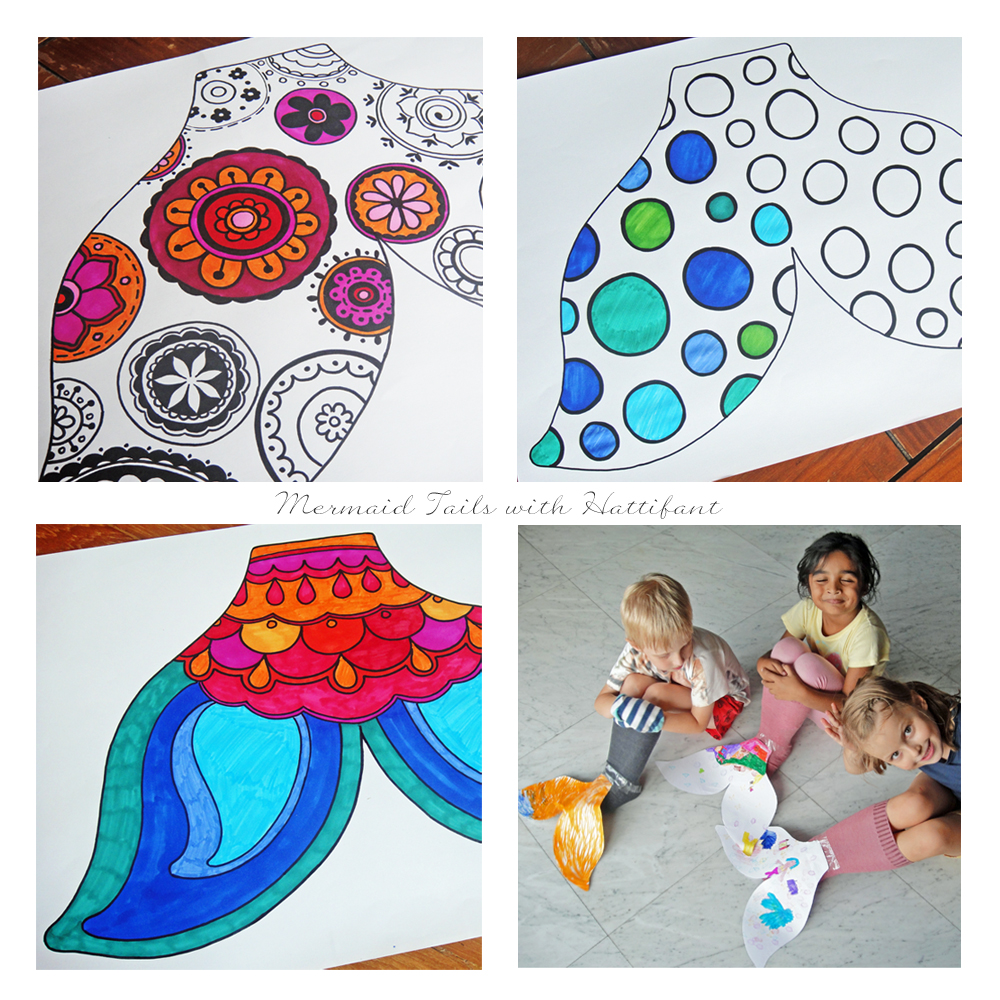 Of course we've already coloured in some ourselves…our mermaid kingdom becomes fashionable and the mermaids would like to change their tales like we do our dresses!
So, I think there will be lots more designs coming up soon… 😉
If you have designed some flippers and would like to show them to us then please send your picture and we'll add it to the flipper collection!
Fancy Flippers Design Studio
The mermaids once again at work…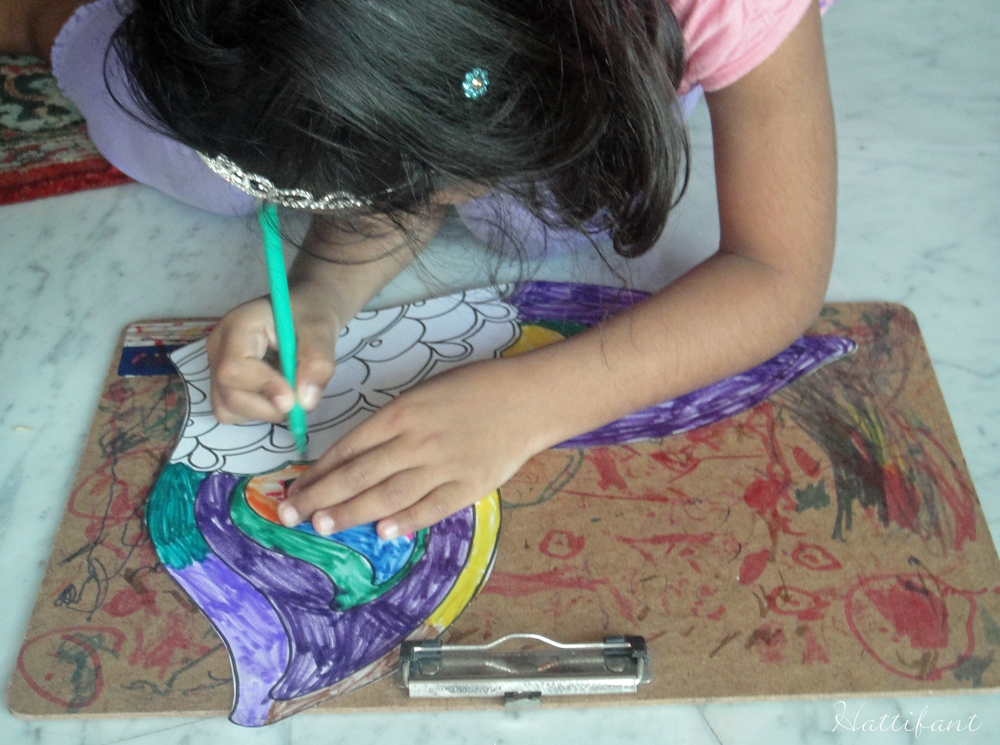 …and here are the flower flippers coloured by our little mermaid: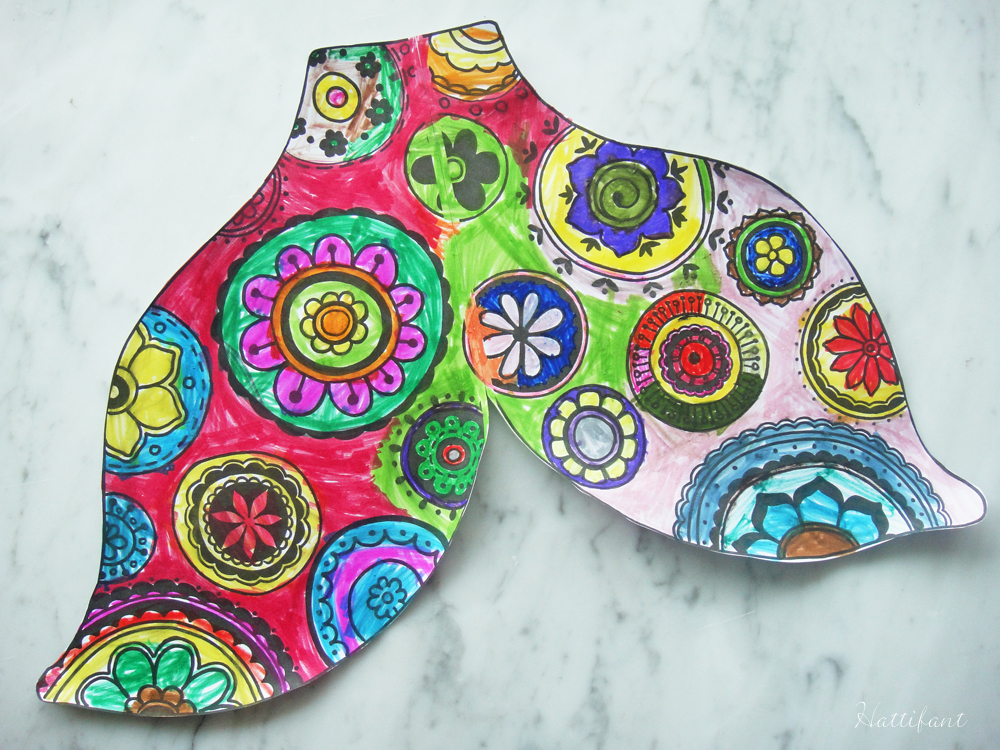 And here are our most current designs…
Hattifant's Fancy Flipper Designs
You can download the flippers as a pdf in either US Letter (8.5x11inches) format or A4, simply by clicking on the links below each picture!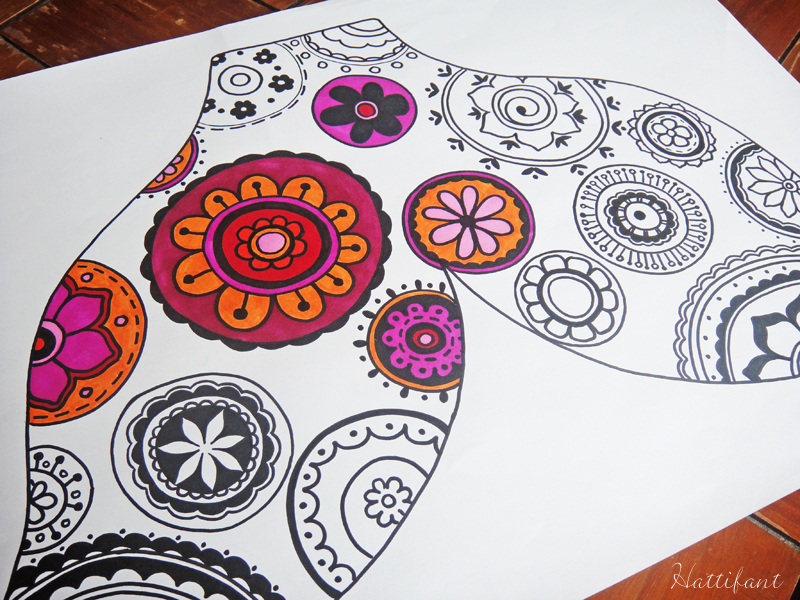 "Flower Zentangle" US (8.5x11inches) and A4
"Elegance" US (8.5x11inches) and A4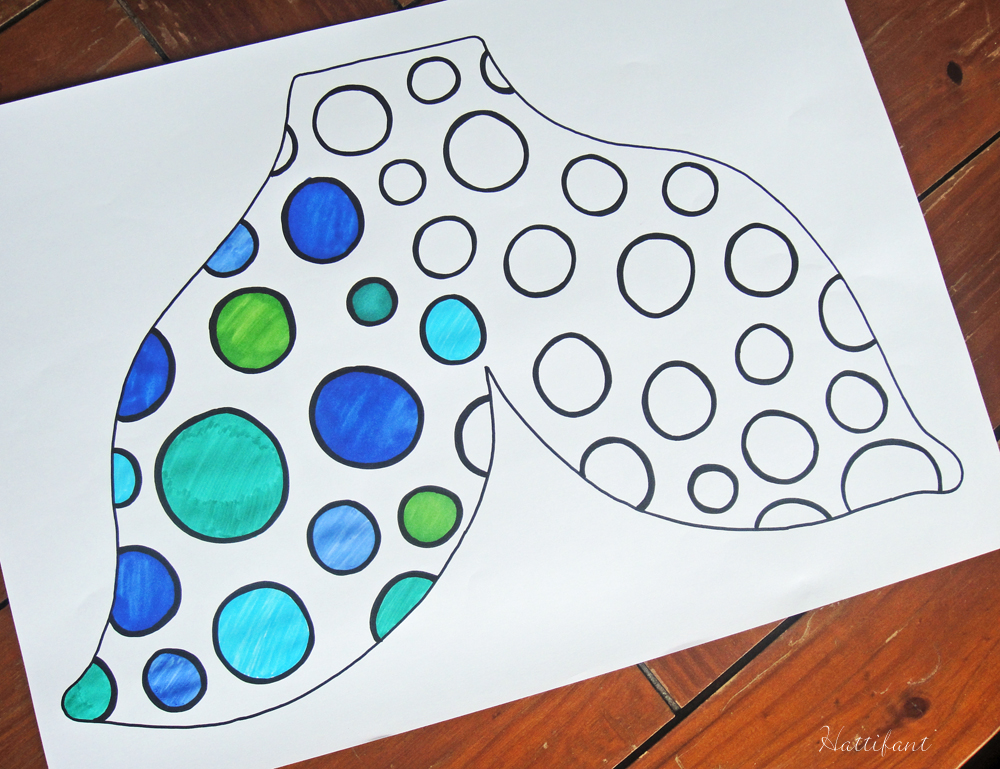 "Dots'n Dots'n Dots" US (8.5x11inches) and A4
And if you are interested in a BLANK version you can find it HERE …  US (8.5x11inches) and A4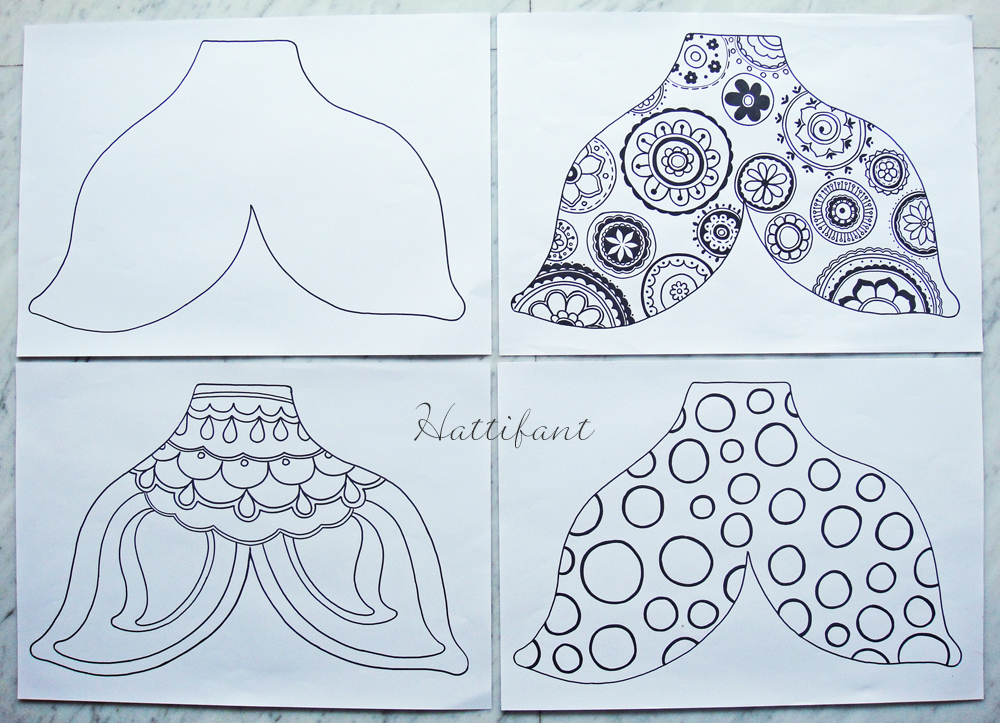 Enjoy and remember…I am ALWAYS happy to hear from you and see what you've come up with!!!
Thank you!
BACK TO "Mermaid Tails out of one sock"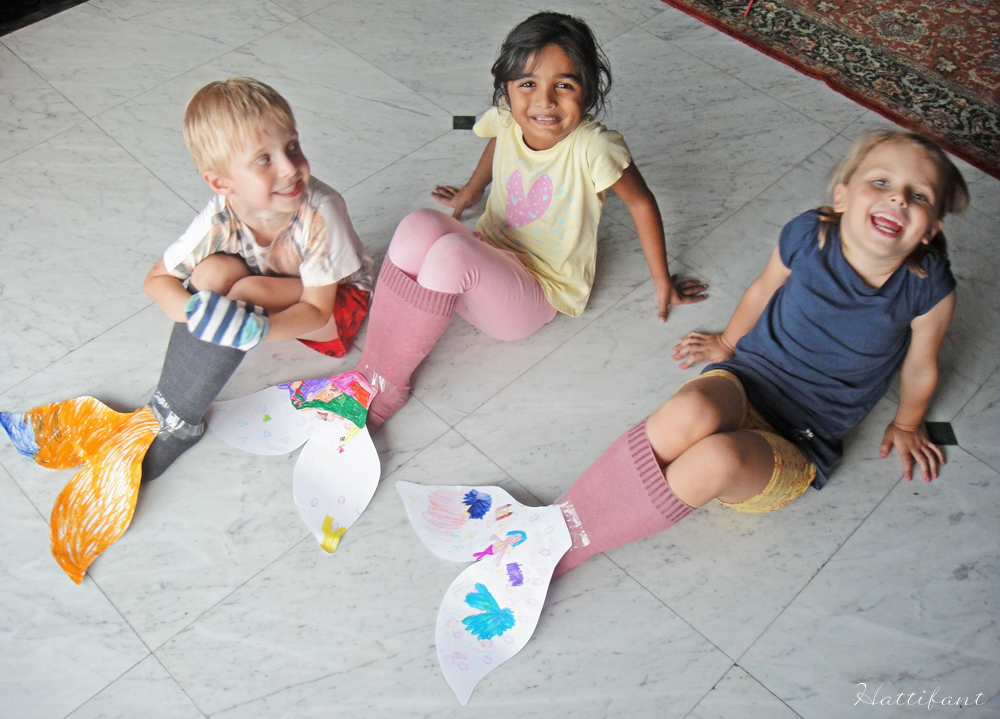 ---
You want to craft even more??? Then hop on over and take a look at these:
---
You like Hattifant's designs, toys & décor? Why not LIKE Hattifant on Facebook and always be up-to-date with Hattifant's latest adventures…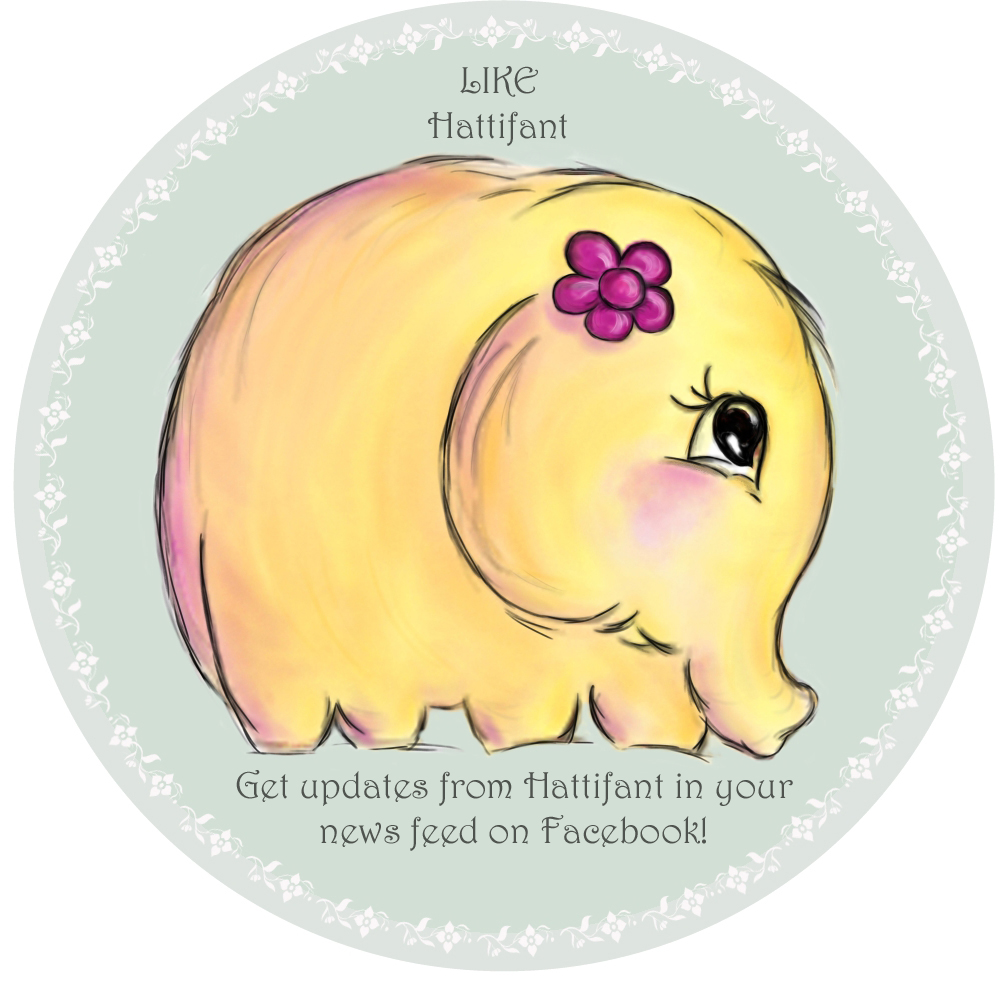 PERSONAL AND NON-COMMERCIAL USE LIMITATION
Please kindly note that the use of the Hattifant Site and its services (e.g. downloads) offered, are for your personal and non-commercial use only. You may not publish, license or create derivative works (for commercial use) from, transfer, or sell any information, products, downloads or services obtained from the Services. Hattifant is the sole owner of all content on the Hattifant Site, unless stated otherwise. You may borrow pictures but always name the source and link to the Hattifant Site, please. It would be lovely if you sent an email to manja(at)hattifant(dot)com in this case.
Thank you!