Birthday Celebrations at Hattifant's Home – Bunny Experiment
I thought I should be making something really, really special for one of the Hattifant family members. It was his Birthday after all! So I mused a little…he likes fluffiness, spring and summer colours, animals…not that easy with paper…the fluffiness part at least!
So I leaned myself far far out of the window with that project, galaxies away from my comfort zone: I started sewing a bunny stuffed animal.
Well, in a way it is close to my heart – it is a re-cycle project. And I love using things that are already there and even better if not in use and one can give it a new purpose. I had a dress that I rarely wore but just loved the pattern and the colours of it. It would look amazing as bunny's fur.
But sewing isn't really something I do a lot and I admire all these amazing mom's out there that sew beautiful dresses for their daughters, make amazing toys and dess up clothes like my friend Sara with Cutie Pie. Isn't this little elephant girl, the cutest?!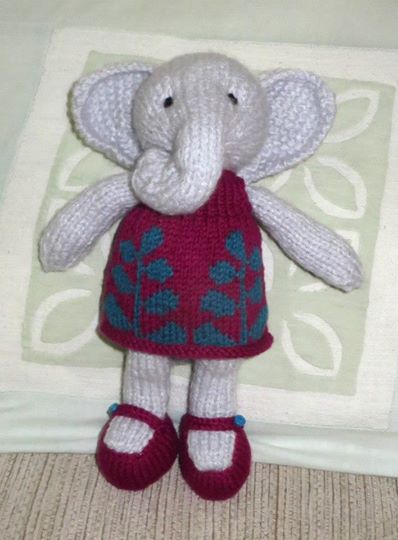 Hattifant's bunny didn't turn out perfectly but already he is dearly loved and is allowed to spend the night in L's bed. Proud of my achievement and happy I finished it…right on time for my daughter to say…"Can I have a cat just like the bunny, Mami???!"
Hmmm…