Hattifant's Magic Mermaid World Paper Toy Set
Welcome to Hattifant's Magic Mermaid World. Swim with our three little mermaids Elena, Arianna and Blossom in the ocean and let them show you their magic. Turn them into princesses by sending them through the magic gate or find out about your future by asking the Wise Shell. The mermaids would love for you to meet Estelle, their little dolphin friend and Prince Edwin.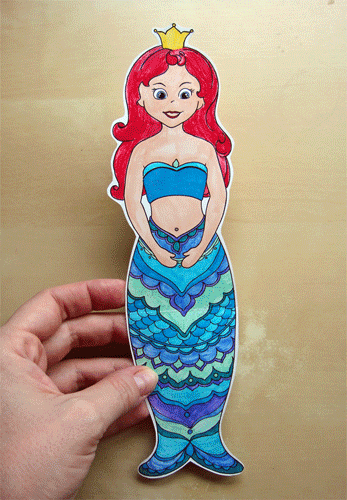 Find out more about the set? Then click here!
(US & A4 file size available in seperate bundles!!!)
---
 BONUS – MERMAID CUTIES
A little extra bonus for you and NOW included in the printables also!
We made some mini mermaids that are approximately 12cm/ 5 inches that turned out really cute. (Hence the name! 😉 ) They are particularily practical for travelling. Into a postcard sized envelope and of they went with us to the restaurant to be decorated and played with while waiting for our food!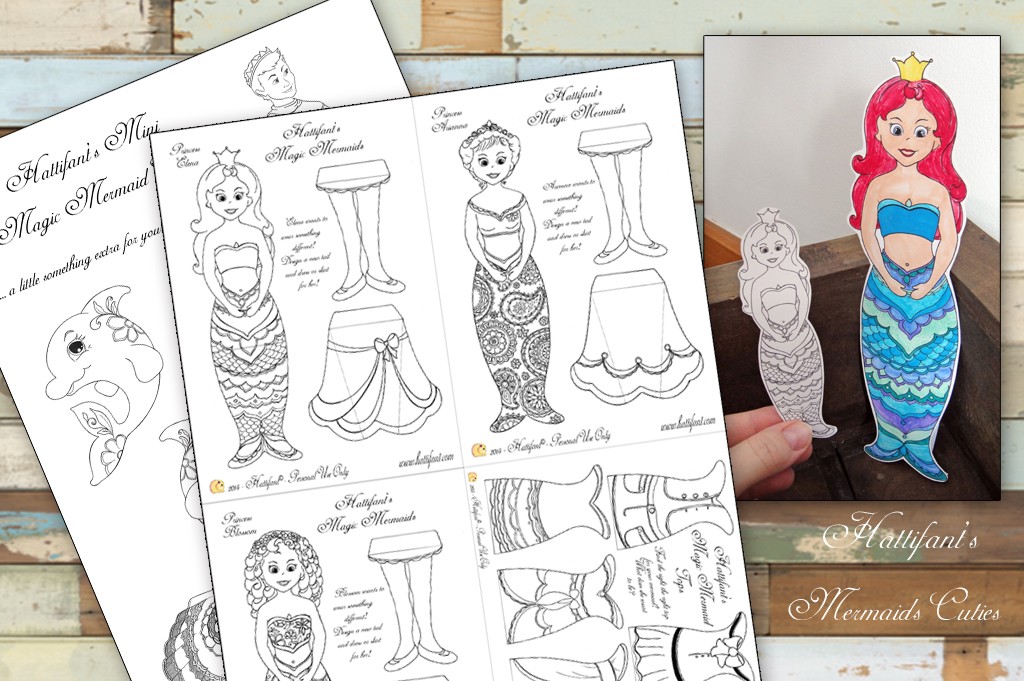 ---
(US & A4 file size available in seperate bundles!!!)
A fun filled Paper Toy Set for you to craft, color, doodle and play!
This 15 page PDF includes 3 mermaids blank and with beautiful designs on their tails, outfits to wear for when the mermaids turn into princesses "with legs", Prince Edwin, Estelle, the dolphin, the Magic Gate and Magic Shell. Instructions included.
Mermaids are approximately 10″ long
MATERIALS REQUIRED
60 – 110 lb. Cardstock (from 180g/m onwards)
normal copy paper for 3 pages (see instructions)
Scoring Tool
Scissors
Craft Glue
Double Sided Tape
Coloring pens
DOWNLOAD INSTRUCTIONS
When downloading choose your preferred paper size option: either A4 (European measurement) or US Letter size (8,5x11inches).
For personal use only. Commercial use prohibited. All art work is copyright of Manja Burton (Hattifant). Copyright is nontransferable.
Merken